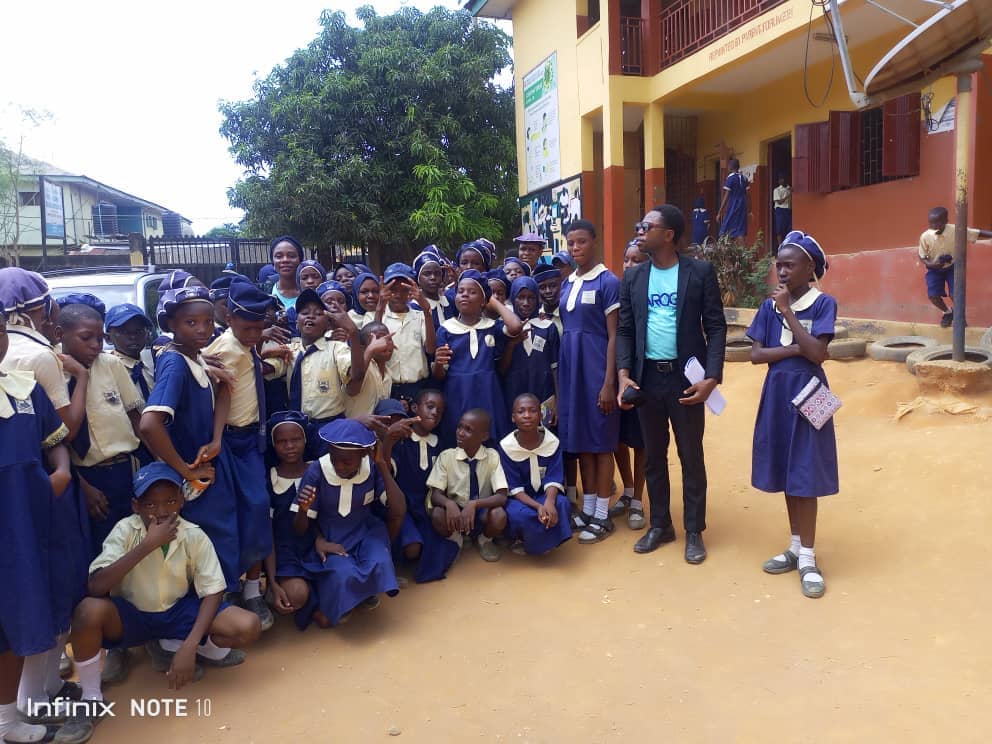 The team; Dr Adeleke, Rukayyah Abdulrahman, Adetutu Somade & Frederick Cudjoe executed the outreach program at Oke-Ira Grammar School, on the 21st of March 2023.
The team enlightened the students on the psychological implications of social media use.
Rukayyah engaged the junior students with stories to captivate their attention. Dr Adeleke engaged the senior secondary school students. The students were responsive.
The psychologists asked questions and the students demonstrated their understanding of productive ways to use their social media platforms. They learned they could use social media to stay informed & apply for opportunities. They also learned how to use social media as a learning aid & the ways to avoid the harmful use of social media.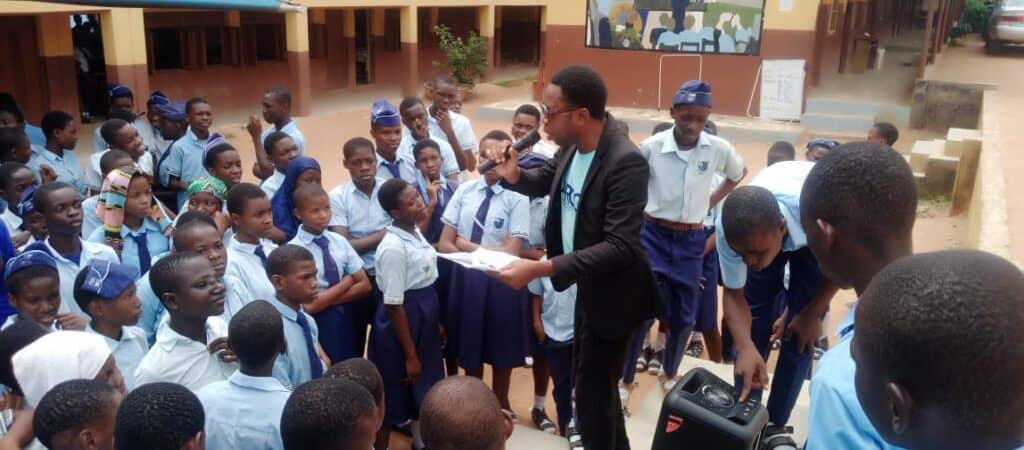 Arogi Foundation impacted over 2000 students with information relevant to their healthy use of social media in ways that support their mental health.
The school principals & the school counsellors expressed their gratitude for the program. The principals hoped for further interventions. The team affirmed that they would continue to provide psychosocial support to the students at no fee, provided the school gives their consent.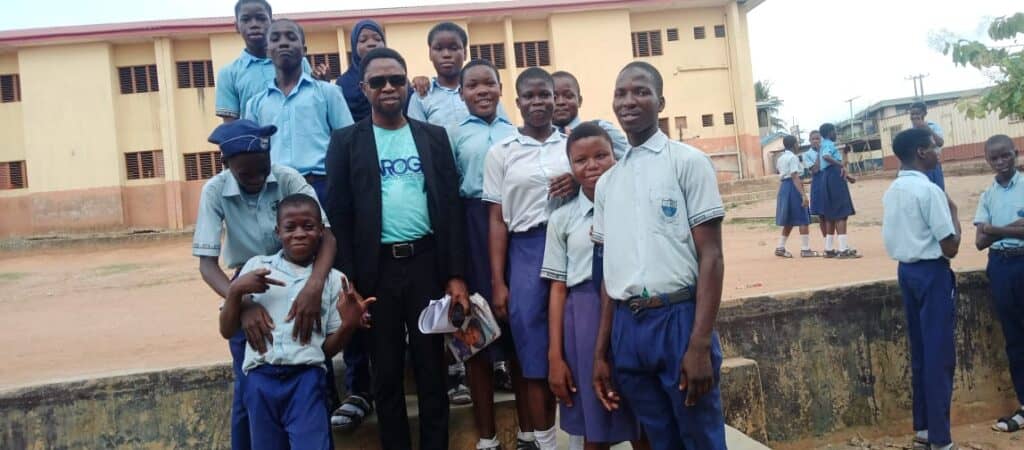 The program wrapped up with photographs. The students and the staff were elated about the program and the new orientation it impacted on the students.