Toll free counselling and therapy
Individuals experiencing emotional trauma can call our toll free line to speak with a counsellor.
Average call time for a call session is between 30 minutes and 1 hour.
A caller may be recommended for further Toll free sessions or for physical counselling and therapy depending on the severity of the situation.
The call sessions are operated under strict confidential clause with Governance and control measures in place.
Physical counselling and therapy
Physical counselling will take place in our secured, safe, confidential office location.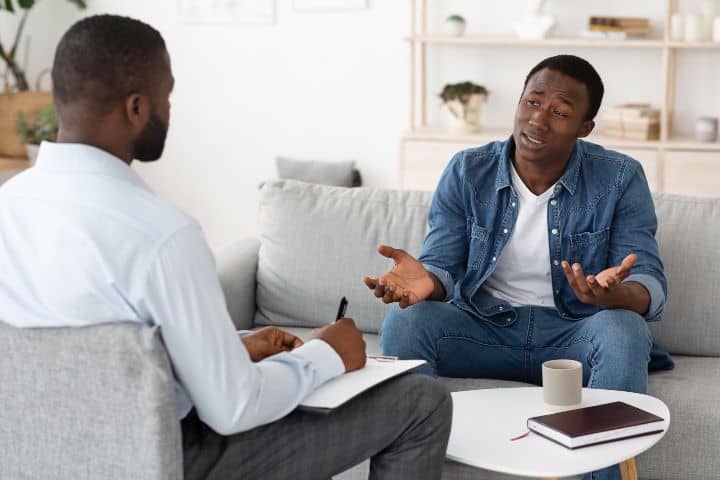 Providing a second chance for people, giving them a fresh and new start in life, through:
Career guide and assistance for people who have experienced loss of jobs, loss of means of livelihood and emotional traumas as a result of that loss.
Sourcing job opportunities and placement.
Financial Grants
This strategy is focused on dealing with the root causes of emotional traumas:
Conferences
Talk Sessions
Media Programmes